Any foreign visitor entering Japan must have a valid passport for the duration of their stay, and all visitors must comply with the conditions of their visas.
1. Go to website of the ministry of foreign affairs of Japan: https://www.mofa.go.jp/j_info/visit/visa/index.html#visa1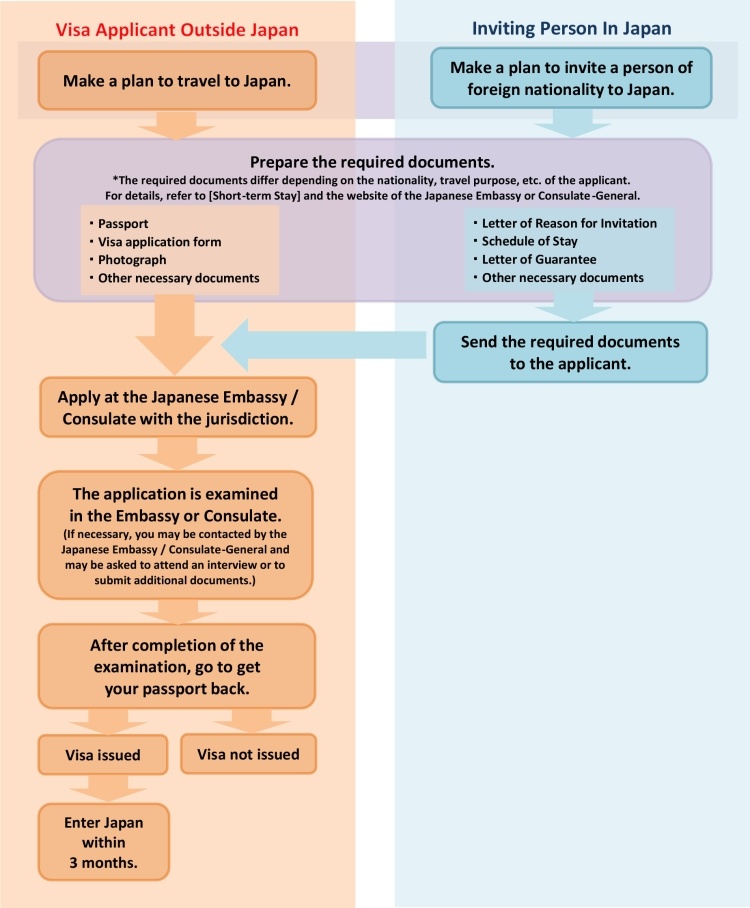 2. General information about Japan Visa:
*Citizens of 68 countries coming to Japan for tourism purposes including Hong Kong, Korea, Singapore, Australia, New Zealand, Canada, USA, UK and almost all European nations don't require a visa (rules and conditions apply ) and will be granted permission for short-term stay upon arrival.
*Visitors from outside these 68 countries must apply for a visa in advance. Click here to link to the official Ministry of Foreign Affairs of Japan website for further information.
*Even if you are a citizen of a country that doesn't require a visa, make sure to check the official rules for Japan visa requirements as they can periodically change.
*Japanese law requires that all short-term foreign visitors must have proof of onward travel (departure) from Japan.
*All short-term foreign visitors to Japan are photographed and fingerprinted upon arrival and must carry their passport with them in Japan at all times.
*Working and engaging in paid activities on a short-term stay visa is strictly forbidden.

3. Invitation Letter
*Please note ICKET 2021 is not authorized to assist with the VISA process beyond providing the Acceptance Letter and Invitation Letter issued by the organizing committee.
* Invitation letter will only be issued upon request after successful registration.

NOTICE: Should your application be denied, the organizing committee cannot change the decision of visa officer, nor will ICKET 2021 engage in discussion or correspondence with the visa application center on behalf of the applicant. The registration fee CANNOT be refunded when the VISA application of individual being denied.